At Full Circle Music, we are a company that devotes most of its energy toward helping aspiring artists and songwriters find their path to success and achieve their individual music goals. Not only does Full Circle Music run a prestigious academy that teaches songwriting mastery and music industry tips, but we also run a networking community for songwriters called Song Chasers. Song Chasers is becoming a known social media platform that connects professional and aspiring songwriters to collaborate, encourage, and empower each other.  Because of our heart for encouraging other songwriters and artists, we asked some current and former interns and apprentices for their words of wisdom regarding navigating the music industry. Our employees have worked for several other music companies in the past and have plenty of personal advice to give for anyone, here's the run-down: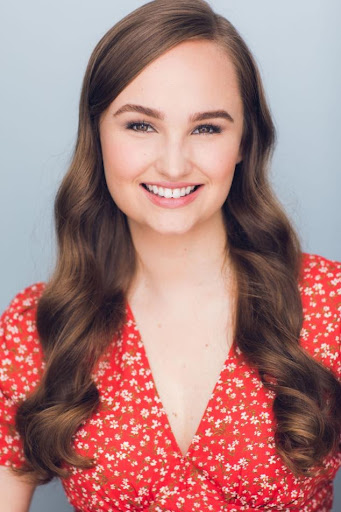 Kayla Brandt
Digital Marketing Apprentice
Majored in: Entertainment Business & Musical Theater
Interests: Social Media Marketing & Branding
Advice: "It's important to talk to everyone you can and make as many connections as possible. Be nice."
Maggie Youngs
Systems Operator
Majored in: Social Entrepreneurship & Christian Leadership
Interests: Songwriting, Publishing, Music Marketing
Advice: "Be engaged and pay attention to details. When I first started at Full Circle, a supervisor said 'pay attention to the little things' and it really stuck with me. Always be sure to work hard no matter the difficulty level of the task and you will continue to impress people and go far in this business. Consistency matters."
Xander Murphy
Administrative Assistant
Majored in: Music Business
Interests: Commercial Music Production, Music Marketing, Business Development
Advice: "As being a former intern and a current intern recruiter, the biggest piece of advice I have is to get as clear of a picture as you can on what you want to do long term in the industry and why it excites you. Let that drive you into new learning opportunities and motivate you to put in as much energy as possible into your work. Most importantly, always ask yourself 'What do I hope to learn from this experience and how can it benefit my career goals?' whenever you're presented with a new challenge."
Peter Merlo
Digital Marketing Intern
Majored in: Communications & Advertising
Interests: Music Business
Advice: "Don't get discouraged by starting from the bottom. Take advantage of every opportunity you receive and always put in 110%"
Titus Cody
Digital Marketing Intern
Majored in: Music Composition & Computer Science
Interests: Being an artist, Graphic Design for small businesses
Advice: "Take ownership of your time and make as many connections as you can. Always carve out time to reach out to new connections and put in the effort to practice everyday, whether that be for songwriting, producing, etc. to really hone your craft."
Ultimately, you get out what you put in when it comes to working in music. Due to the competitive nature of the business, it's not always easy to get your foot in the door, but once you do it's about maintaining a consistent work effort.  If you really have a passion for music, give it a shot! Start doing your research on what projects and internships you might be interested in and get a head start on reaching out to companies with your resume. It only goes up from here!
You can also check out our blog on how to land a music internship in Nashville.