As you book your flight, schedule gigs, and pack your things, you may be rushing to find a place to crash every night. Wouldn't it be great if you had a centrally located, comfortable, inspiring, and well-equipped space where you could hunker down each night? Make your experience the best one possible by staying at one of these great Nashville Air BnBs!
A House for the Whole Band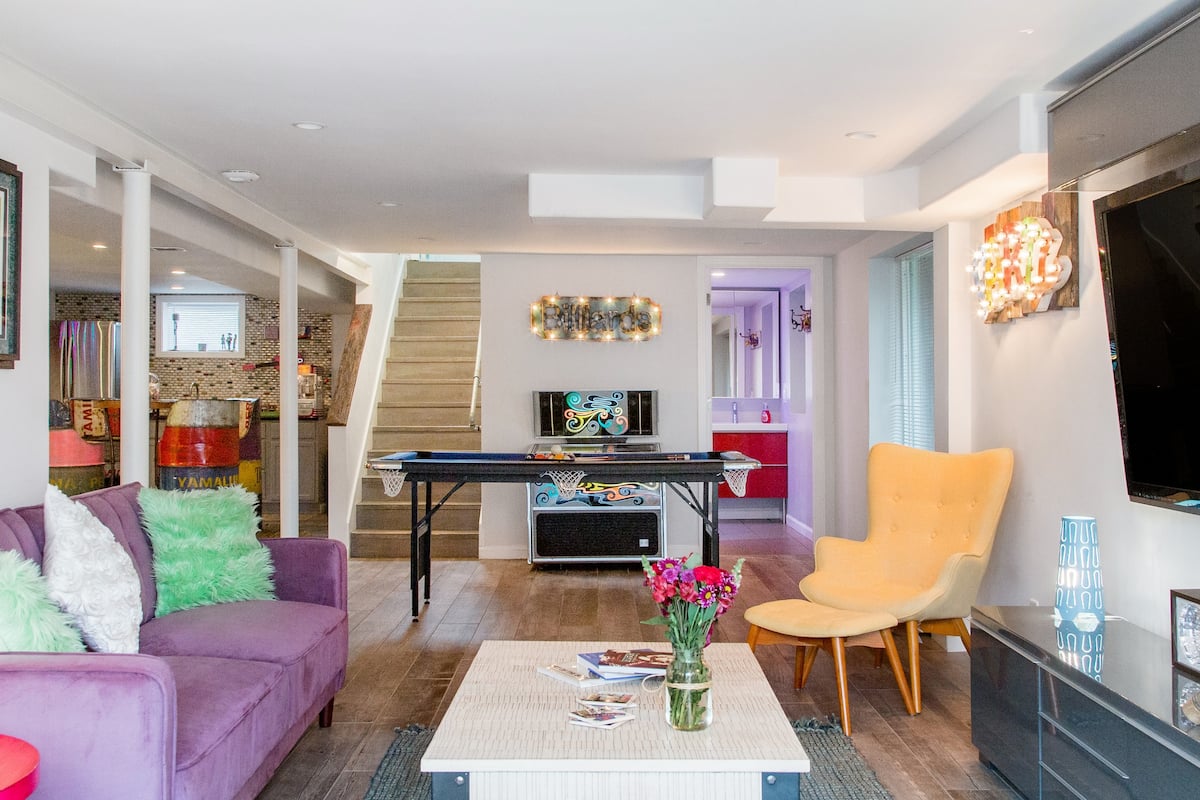 Sleeping up to 12 guests, this house will accommodate your whole band, no matter how large! The house features a piano and multiple guitars among its amenities so you can practice before your performance, spend quality time with band members, or simply unwind. You can also celebrate a successful gig with the exciting array of entertainment included at this location including a pinball machine, pool table, and even a jukebox! The location is perfect for easy access to downtown and the BNA airport.
With musical decor, splashes of energizing colors, vintage flair, and 2 full bathrooms, you are sure to be comfortable and have a blast in this Airbnb! It's the ultimate musician's pad. 
Check it out here.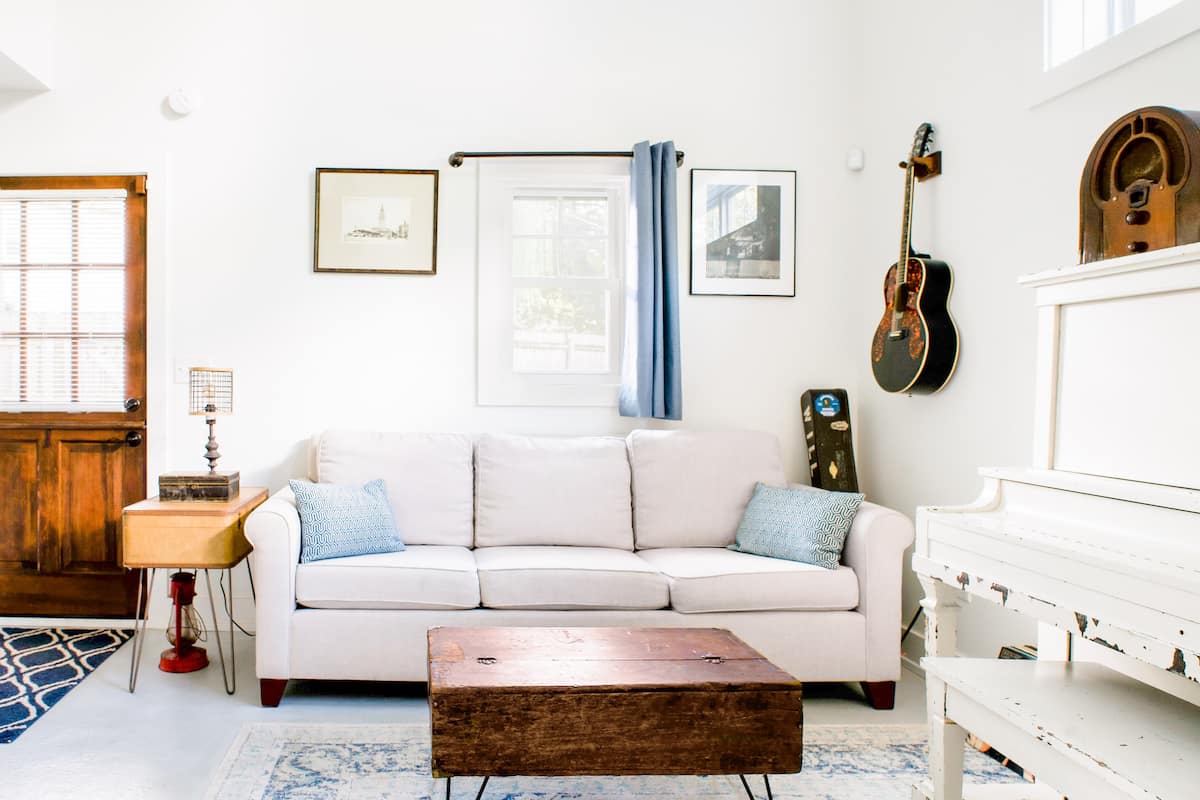 Who could know how to take care of a musician better than a professional songwriter and producer? This space is well-equipped with plenty of space for hanging your performance clothes and is a perfect space to unwind. And it's at a great location just minutes from downtown and the 12 South area, all hosted by a local songwriter. 
Since it's near Vanderbilt University, you will also be able to make a quick jaunt down to the Commodore Grill if you ever feel the need to be inspired by the live music they host every night! The space houses multiple instruments and some exercise equipment to help you keep up with your fitness and chops, making it truly one of the best Airbnbs in the area!
Check it out here.
A 1930s Getaway
Many have enjoyed and recommend a stay at this cozy home! You will have a piano, guitars, and a patio where you can enjoy casually strumming a song. The location is right, and the surroundings are beautiful with plenty of plants and a backyard garden.
Check it out here.
Here you can enjoy a cozy fire, stocked bookshelf, a guitar, and not to mention nearness to Vanderbilt, music row, and all the key haunts of music city! Sit on the porch swing and relax, enjoying the classic feel of this historic late 1920's house. Plus, you can snuggle with your favorite pet while you're at it! This Airbnb accommodates guests with pets.
Check it out here.
Wherever you end up, enjoy the Nashville experience! You are likely to run into lots of great opportunities while you are out and about, so use your down time to rest well and be ready for every encounter.