When it comes to tracking a record in Music City, there are an overwhelming amount of options to choose from. We're giving you our top list of studios in town, based on equipment, location, and notable clients.
Castle Recording Studios
Over 500 gold and platinum albums have been recorded in this beautiful 1930s former Chicago mobster residence. Castle has been producing quality recordings since 1982.
High-profile clients like Dolly Parton, Johnny Cash, Toby Mac, Katy Perry, and even Disney have used this studio for their recordings. What's the secret to Castle's greatness? For one thing, they have a huge selection of equipment. For instance, their "Mic Locker" features about 50 different tube, condenser, dynamic, ribbon, and direct box mics to choose from. This means at Castle Recording Studios you will be able to customize your gear to complement all your needs.
Studios A and B are fully equipped with everything you could need for the recording process. Studio A contains a keys room, space for amp isolation, and a cutting floor for editing. In studio B is the iso booth, sounding control room, Otari Series 54 console, access to the Mic Locker, and sound board for mixing and overdubbing projects.
Learn more about the studios here.
House of David
The House of David is a unique recording space, as it is a 102 year-old house which doubled as the recording studio, publishing office, and residence for legendary David Briggs. Briggs was not only the songwriter, but an arranger, piano player, and businessman for "everybody who was anybody" in Nashville for a 50 year span.
The doors opened to this 4000 sq ft. studio in 1978 and is located on music row. House of David easily became the one-stop studio for many artist projects. It features three different tracking rooms equipped with the capacity for full band tracking, as well as housing original vintage API consoles and Burl converters. More extensive history on the house and its fascinating architecture can be read here.
Several legendary musicians have found success in recording their records here, including Willie Nelson, BB King, and Tom Jones. As one of the most historic music landmarks in Nashville, this studio could be the beginning of your next music breakthrough.
Sound Kitchen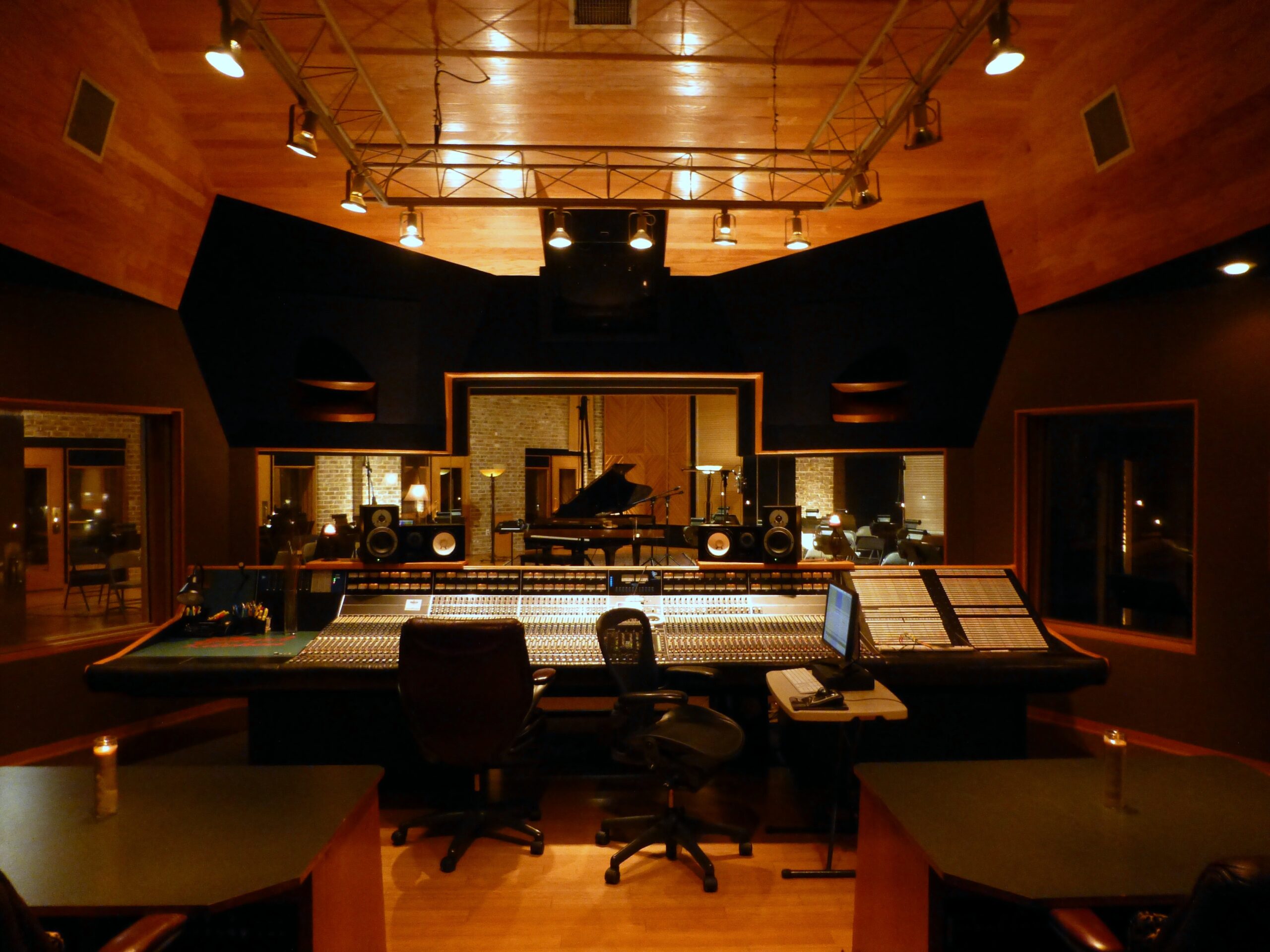 Sound Kitchen Studios is one of the most authentic recording experiences you can find in Music City. It was established in 1994 and has become world-famous for the creation of many hits. While its services are primarily for recording artists, Sound Kitchen also hosts corporate events, team-building experiences, and group tours.
The space consists of seven studios, ranging in sizes and specifications, as well as several private lounges and a meeting space. They offer NEVE, API, and SSL consoles for an exceptional recording outcome. Sound Kitchen also has many isolation booths, and several studios that have the option for live piano recording.
Additionally, the captivating historic feel of the studio has previously occupied some of the biggest names in music history. Taylor Swift, Keith Urban, Carrie Underwood, the Backstreet Boys, and many others have recorded here. If you're looking to inquire more about booking a session or reading client testimonials, you can find those here. You can even reach out to the studio to request a private tour!
Blackbird Studio
The Blackbird recording studio complex houses nine separate studios, each one with its own theme and specialized tech. 
Each studio was built with a purpose and aesthetic in mind (for example, studio A has a vintage Beetles vibe, and studio C is the perfect acoustic environment for mixing songs.) Studio C was designed by Grammy Award winners and inventors George Massenburg and Peter D'Antonio. George and Peter based their design on an algorithm to achieve the best possible sound diffusion in a room.
High-profile artists and bands such as the Red Hot Chili Peppers, Adele, Tim McGraw, and Taylor Swift can all attest to the studio's quality output from its chart-topping team of sound engineers and producers. Located in Berry Hill in Nashville, Tennessee, Blackbird Studios is close to the heart of music city but remains just outside of the hustle and bustle of downtown Nashville.
Check out more about Blackbird here.
Ocean Way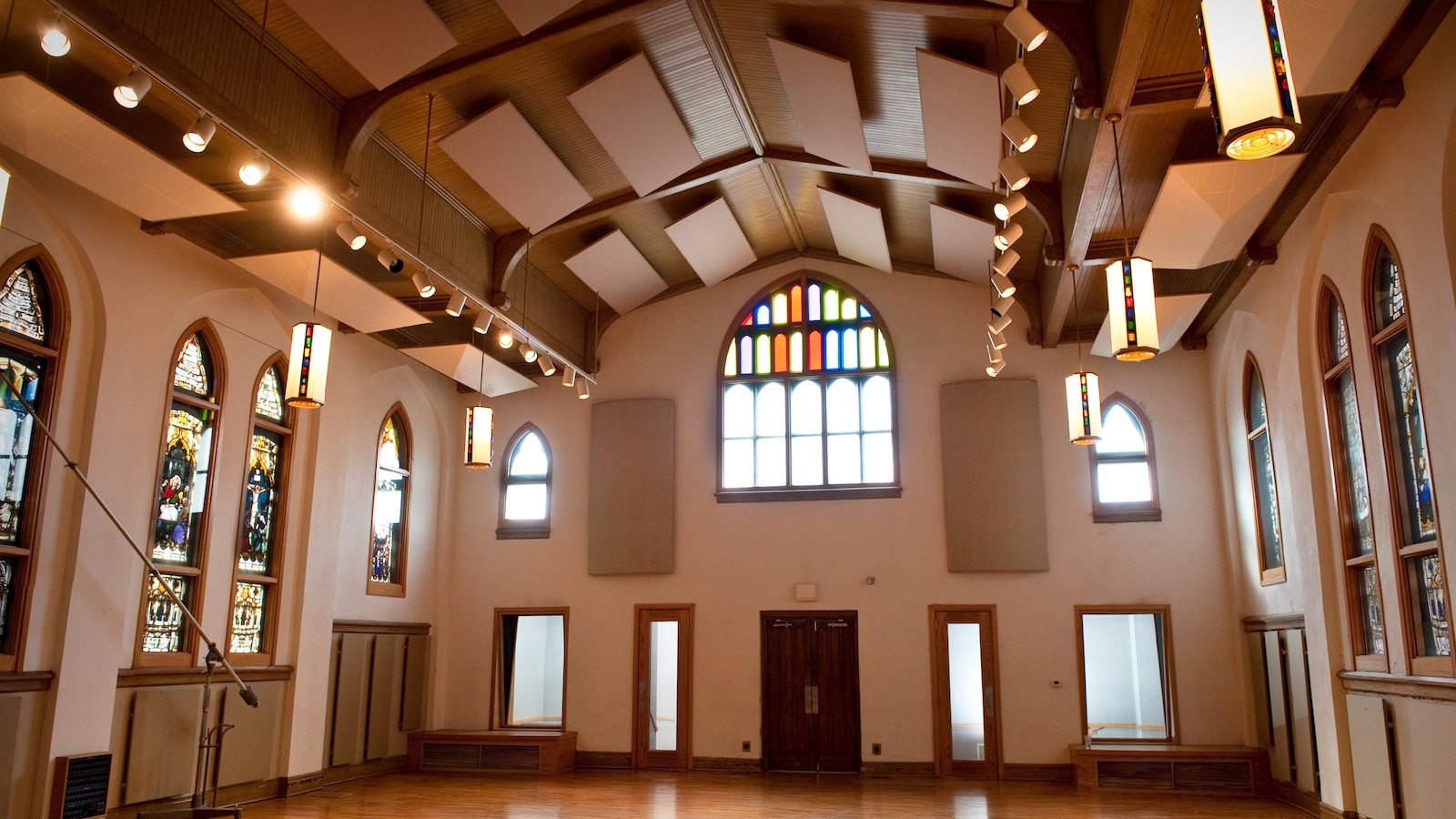 In downtown Nashville's Music Row, you can find the Ocean Way Nashville Recording Studios! This studio was purchased in 1996 and is still owned by Belmont University. Ocean Way is known for recording hit albums. 
The studio serves as both a training ground for music students and a creative powerhouse for professionals. It has also become one of the most beloved recording spaces for film, TV, and video game scoring, as well as classical string projects.
Out of all the three studios housed at Ocean Way, studio A is probably the most inspiring. Large group recording sessions take place in its century-old repurposed stone church sanctuary! Ocean Way has worked on albums with clients such as Willy Nelson, Paul Simon, Dolly Parton, and Three Doors Down, and the studio has done scoring work for companies like Sony PlayStation and Lionsgate.
This studio offers credibility, artistic atmosphere, and locational convenience for Nashville recording artists and entertainment companies alike.
Hopefully, this gives some insight into a few different options for recording your next project in a professional studio environment. Finding the right studio to track your music professionally is important in the quality outcome of your final product. Plus, who knows – after recording in any of these spaces you may be able to find yourself on the famous client list someday!