Seth Mosley
Owner, Producer, Songwriter
The first record Seth Mosley ever bought was 1996's Take Me To Your Leader by Newsboys. Fast forward nearly a decade-and-a-half, and the Ohio-native experienced a full circle moment when he was asked to produce Newsboys' Born Again album. Having worked in music nearly all his life, he found himself with his first #1 radio hit by the age of 22. Like many, Seth started his professional career as an artist, but soon found that the allure of the studio was a better fit for his talents. Today, Seth leads the Full Circle Music team as he continues to write and produce 150+ songs with A-List artists every year. In addition to countless Dove Awards, Mosley has been named Billboard's No. 1 Christian Producer of the Year (2013) and SESAC's Songwriter of the Year (2014). In 2015, he earned a GRAMMY® for his production work on for KING & COUNTRY's Run Wild. Live Free. Love Strong.
X O'Connor
VP OF PRODUCTION
While X is someone easy to turn to when you need an amazing home cooked meal, video animations, or someone to chat with about Manchester City soccer, he is best known for his skill in the studio. X started playing guitar and recording bands on cassette in his early teens, finding himself mixing on a Tuscan Portastudio 488kii by age 16, and moving to Nashville in the early 2000s to intern at Sound Stage Studios. A few months later, he was hired on as a staff engineer. Thanks to gaining connections to producers like Pete Kipley and Dan Muckala, X had the opportunitiy to work with artists such as Phil Whickham, Eric Clapton, MercyMe, Brandon Heath, and the Backstreet Boys. After his time with Pete and Dan, X did some of his own production work and toured with the group BRENN. After leaving BRENN in 2010, X met Seth Mosley during a drum tracking session for the hit Newsboys song "God's Not Dead," where he and Seth began working on and off and later became the first full time hire for Full Circle Music. Today he leads the Full Circle Music production team as the VP of Production.
Logan Crockett
ACADEMY DIRECTOR
Logan found a deep love for the music industry early in life. Growing up, you would often find him writing a new song on GarageBand at 3am, hanging out at Camp Electric, or singing rather loud from the front row at a concert with robotic feathers around his neck. With a clear passion for serving the music industry, he pursued a degree in music business and marketing at Anderson University in Indiana. During that time, he formed a band, released a record, and toured across the country on staff with Royal Tailor and Sidewalk Prophets. After the release of his own first record, Logan discovered that people aren't easily convinced to purchase new music unless you find a creative way to market it to them, provoked an obsession with marketing strategies. After connecting with Full Circle Music at their first Music Makers Bootcamp and proving his marketing expertise, he joined the team in January 2017. Logan has accrued over 10 years of experience in digital marketing and now leads at Full Circle Music as Academy Director.
Alex Schrick
ACADEMY SUPERVISOR
Originally from Council Bluffs, Iowa, Alex moved to Nashville in 2019 following her completion of her Business Management Bachelor's Degree at Luther College. Alex has always loved music and was the creative member of the family growing up playing piano, singing, and dancing. She also felt drawn to the beautiful state of Tennessee and just knew she would live there one day. And so her love for Tennessee, music business, and her musician husband, JJ Schrick of The Atomic Age, led her straight to Nashville!
Starting out as an apprentice at Full Circle in April 2020, Alex learned so much and has developed alongside with the company. This has ultimately led her to playing an active role with many things at Full Circle like social media, web design, copywriting, advertising and, most recently, management. She is passionate about supporting and encouraging those who are pursuing a career in music, and Full Circle has been the perfect place to do that!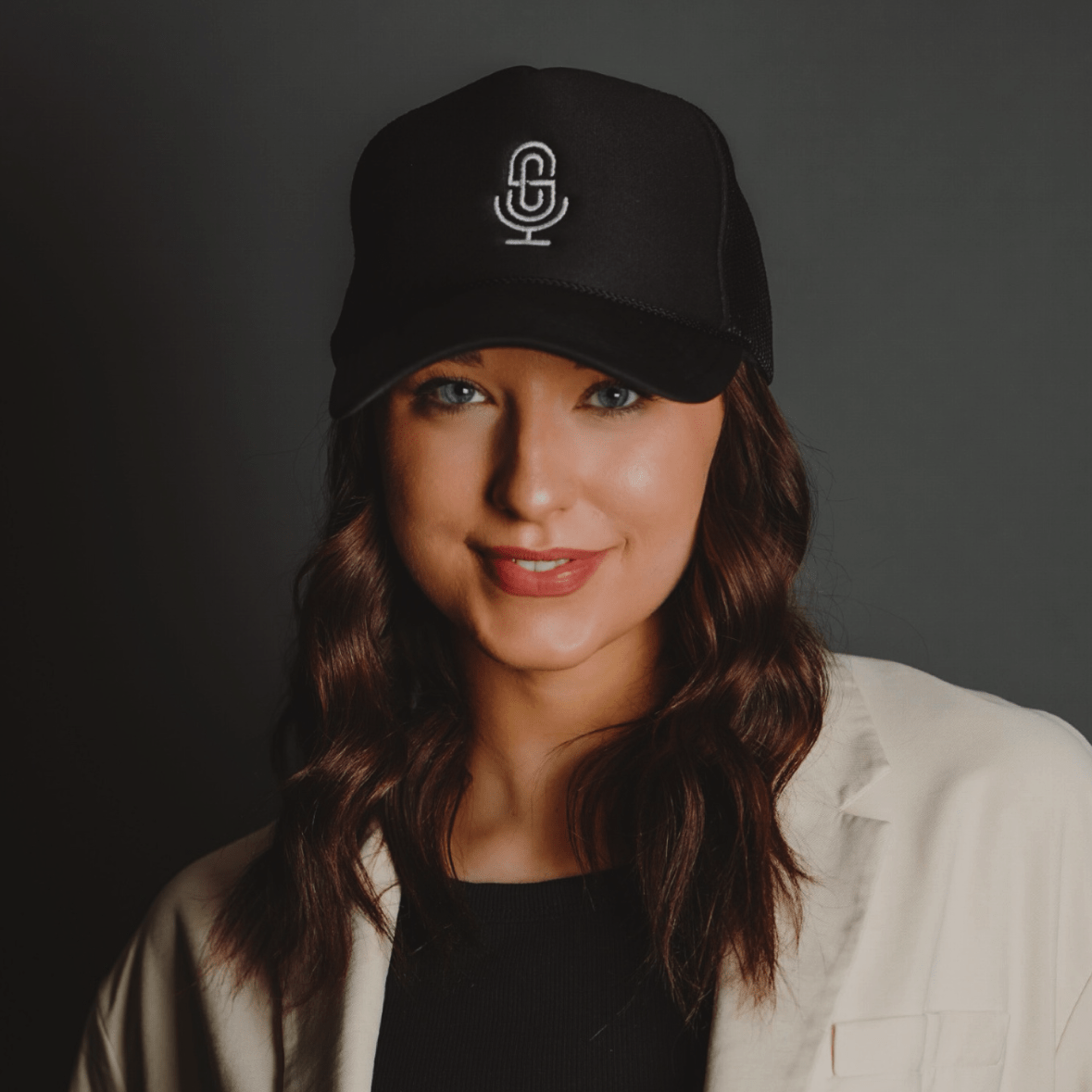 Riley Taylor
Song chasers community manager
Riley grew up in a very musical family from Birmingham, Alabama. From songwriting lessons to worship leading to musical theatre, Riley was immersed in all things music. She went on to get her degree in music business at Lee University in Cleveland, Tennessee. Following college, Riley moved to Nashville to pursue a career in music and found herself drawn to the fusion of music and marketing. She applied for the apprenticeship here at Full Circle Music, completed it and is now working full time for FCM as the Song Chasers Community Manager. Riley also handles all podcast operations and manages the social media accounts for the company. Riley is passionate about songwriting and along with Seth, wants to help our Song Chasers members learn more and take their career to the next level!
Outside of FCM, Riley tours in the corporate entertainment band, Young Hearts, as well as pursues songwriting of her own. If you have any questions about life on the road, or anything related to music marketing, she's your girl!
Maggie Youngs
Systems & Communications
Originally from Troy, Michigan, Maggie grew up with a deep love for words and music, leading her to songwriting in middle school, her church's worship team, and composing music for her state's regional theater competition. In 2018, Maggie moved to Nashville to attend school at Belmont University studying Social Entrepreneurship and Christian Leadership. Throughout her studies of ministry and business, however, her deep love for songwriting led her to various opportunities to learn about the music industry outside of the classroom. Maggie joined the Full Circle team part-time during her senior year of college, falling in love with the ministry of the music industry and the opportunity to encourage songwriters, artists, and producers in their gifts. Maggie stepped into a full-time role at Full Circle in June of 2022, overseeing and creating various systems while also playing an active role in the Song Chasers Community as well as copywriting and other various marketing efforts for the company. Outside of Full Circle, Maggie stays busy as a songwriter and doing freelance graphic design for various artists in Nashville!
Simone Curry
live events coordinator
Simone Curry is a singer- songwriter, digital marketing consultant, and performing arts entertainer. Simone grew up a theatre kid with a love for creating music. She is remembered for starring as Nettie in FAMU Essential Theatre's Production of The Color Purple, has toured nationally with several entertainment production companies, and graduated in 2016 with a Bachelor's Degree in Performance Theatre. Six years ago, while on tour, she visited Music City and fell in love. Only a year later did she find herself moving to Nashville to explore the music industry and pursue her many passions. You can find Simone's music on all streaming platforms, as well as her Christian podcast The Deep Club exclusively on Spotify. You can also spot Simone in Netflix's original musical film A Week Away. Simone's heart is to support and inspire other creatives and artists. She now spends her time in Nashville coordinating FCM live events, freelancing digital marketing services, and releasing faith based bops.
Need to get a hold of someone?