FIRST CONCERT: Steven Curtis Chapman & Audio Adrenaline (Signs Of Life Tour)
FIRST ALBUM: Newsboys — Take Me To Your Leader
Owner, Producer, Songwriter
The first record Seth Mosley ever bought was 1996's Take Me To Your Leader by Newsboys. Fast forward nearly a decade-and-a-half, and the Ohio-native experienced a full circle moment when he was asked to produce Newsboys' Born Again album. Having worked in music nearly all his life, he found himself with his first #1 radio hit by the age of 22. Like many, Seth started his professional career as an artist, but soon found that the allure of the studio was a better fit for his talents. Today, Seth leads the Full Circle Music team as he continues to write and produce 150+ songs with A-List artists every year. In addition to countless Dove Awards, Mosley has been named Billboard's No. 1 Christian Producer of the Year (2013) and SESAC's Songwriter of the Year (2014). In 2015, he earned a GRAMMY® for his production work on for KING & COUNTRY's Run Wild. Live Free. Love Strong.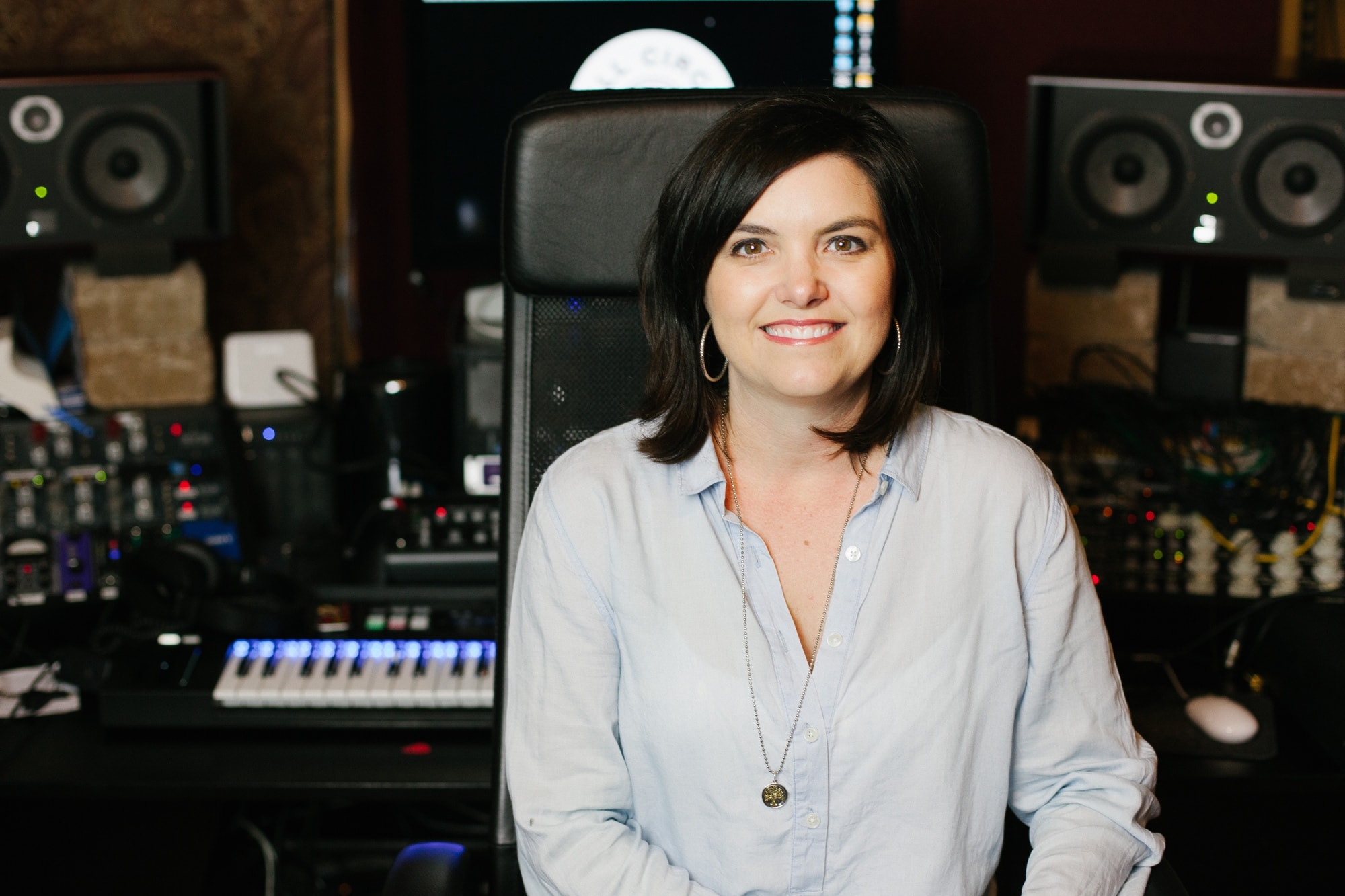 FIRST CONCERT: Alabama
FIRST ALBUM: Melissa Manchester
Industry music publishing veteran, Stacey Willbur has worked for some of the top music publishing houses in Nashville.  She started her career with EMI Christian Music Publishing where she was a part of growing the publishing team & the beginning of the WorshipTogether brand. The EMI family led her to the Country division in 2002, and later to BrentwoodBenson/Capitol CMG where she served as Senior Creative Director. During her time in publishing, she has worked with songwriters and artists like Kelly Lovelace, Mandisa, John Paul White, Chris Tomlin, Kari Jobe, Ben Glover, Chris Stapleton, Chris Stevens, and David Garcia. At Present Stacey serves with Full Circle Music as VP of Publishing and A&R, while also managing a country artist from Australia.
FIRST CONCERT: Filter
FIRST ALBUM: Aerosmith — Pump
While X is someone easy to turn to when you need an amazing home cooked meal, video animations, advice on crushing Overwatch, or someone to chat with about Manchester City soccer, he is best known for his skill in the studio. X started playing guitar and recording bands on cassette in his early teens, and then found himself mixing on a Tuscan Portastudio 488kii by age 16. He moved to Nashville in the early 2000s and began interning at Sound Stage Studios. A few months later, he was hired on as a staff engineer. Thanks to gaining connections to producers like Pete Kipley and Dan Muckala, X had the opportunitiy to work with artists such as Phil Whickham, Eric Clapton, MercyMe, Brandon Heath, and the Backstreet Boys. After his time with Pete and Dan, X did some of his own production work and toured with the group BRENN. After leaving BRENN in 2010, X met Seth Mosley during a drum tracking session for the hit Newsboys song "God's Not Dead." X began working on and off with Seth for a time, and he later became the first full time hire for Full Circle Music. Today he leads the Full Circle Music production team as the VP of Production.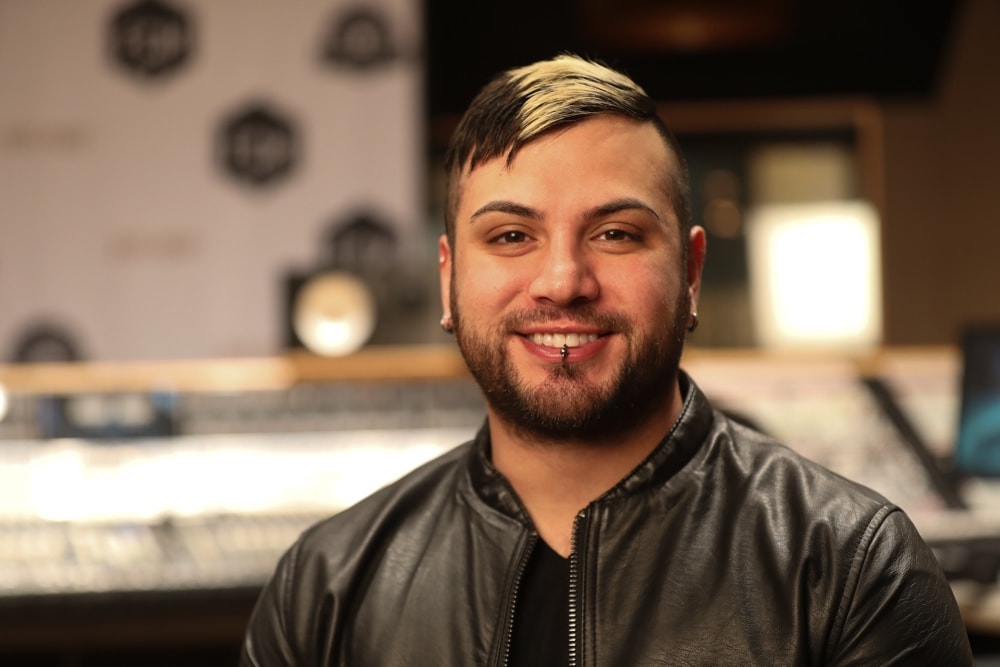 FIRST CONCERT: Stone Temple Pilots
FIRST ALBUM: Billy Ray Cyrus — Achy Breaky Heart (Cassette Tape)
VP of Operations, Engineer
Jerricho found a passion for music as a 7-year-old when he first began playing drums. As he grew up in central Indiana in the town of Greenfield, he started developing his own hip hop and rock music. In his early 20s, he realized that more than anything, he loved helping other people make their music, and he retired his pursuits as an artist. He instead chose to go to Full Salve University in Florida to study music production. After graduating, he moved to Nashville in 2012. After a three month internship with Yamaha, he started working with Grammy winning producer Chris Stevens. While with Chris, Jerricho was able to work as an engineer, audio editor, and mix assistant on albums like "Eye On It" (tobyMac) and "Overcomer" (Mandisa). Jerricho eventually transitioned to full time editing and started doing freelance work for Seth Mosley. After a year, Seth brought Jerricho on full time with Full Circle Music where he now serves as the VP of Operations and Engineer. At Full Circle, you may be able to find him in his own secret lair called the "Batcave." Jerricho has recently released some new music of his own under the name of Dectify.
FIRST CONCERT: Michael W. Smith
FIRST ALBUM: Jump 5 — Mix It Up
Logan found a deep love for the music industry early in life. Growing up, you would often find him writing a new song on GarageBand at 3am, hanging out at Camp Electric, or singing rather loud from the front row at a concert with robotic feathers around his neck. With a clear passion for serving the music industry, he pursued a degree in music business and marketing at Anderson University in Indiana. During that time, he formed a band, released a record, and toured across the country on staff with Royal Tailor and Sidewalk Prophets. After the release of his first record, under the band name of ShatterRed, Logan discovered that people aren't easily convinced to purchase new music unless you find a creative way to market it to them. This provoked an obsession with marketing — from Twitter growth strategies to email funnel development to conversion rate optimization. After connecting with Full Circle Music at their first Music Makers Bootcamp in Franklin, TN and proving his marketing expertise, he joined the team officially in January 2017. If you happen to be scrolling through Facebook or YouTube and constantly see Full Circle following you around everywhere online, you can thank Logan for that.
Need To Get A Hold Of Someone?
© 2018 Full Circle Music, LLC | ALL RIGHTS RESERVED